This message has 789 words and will take about 3 minutes to read.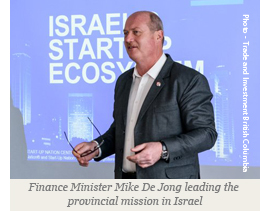 For the past week, BC Finance Minister and House Leader Mike de Jong has been in Israel leading a provincial trade mission focused on cyber-security and life sciences. The mission coincides with another led by the mayors of Montreal and Toronto, and follows the 2013 Surrey trade mission and the recent Ontario trade mission. It's no wonder that when our leadership met with Ambassador-Designate Deborah Lyons, she remarked that the Canadian embassy is the fifth busiest in Israel. She anticipates that this positive activity will grow and that she will continue to receive Canadian officials on a frequent basis.
Among those joining Minister de Jong on the mission are Dr. Moira Stilwell, MLA for Vancouver-Langara; Candace Kwinter, who is on our Israel and Overseas Affairs Committee and The Centre for Israel and Jewish Affairs-Pacific Region's Local Partnership Council (CIJA); Paul Goldman who is CIJA's Immediate Past Chair; Eli Mann, CEO of Shield4UC who also serves on our Community Security Advisory Committee; and Nico Slobinsky, director of CIJA-Pacific Region.
Kol hakavod to our advocacy partner, CIJA, for supporting this mission, the many highlights of which you can see on our Twitter feed.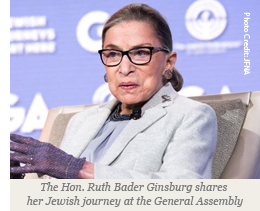 The mission began just after our partnership meetings concluded, at which point Stephen and Shari Gaerber and I joined Shelley Rivkin, our VP Planning, Allocations and Community Affairs at Jewish Federations of North America's General Assembly in Washington DC. We joined thousands of volunteer and professional leaders from around the world, including Vancouverite, Jordana Croft, who is an Entwine Fellow with our trusted overseas partner, the Joint Distribution Committee (JDC).
One particularly moving session highlighted The Maimonides School in Morocco, run by the JDC, where Muslim and Jewish students learn alongside each other. Two of the students spoke of how their families came together in friendship as stereotypes were broken down. The hope is that when these students encounter anti-Jewish and anti-Muslim sentiment, they will stand up for themselves and each other and promote greater understanding. You can watch the video here.
While I've attended the GA many times, this is the first time I've arrived straight from our partnership meetings. It made the experience even more valuable, because it was a reminder that being part of a federated system gives us an opportunity to view both our community and the Jewish world with a broader lens. The experience has been energizing for our leadership and for our professional team.
Our Board Chair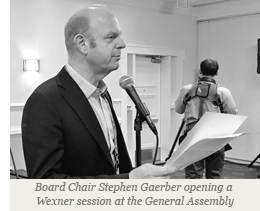 Stephen Gaerber, who is a Wexner Fellow, opened a GA session on "Leading Jewish" that focused on how to lead change courageously. It was inspiring to see him recognized as someone who sets the example for other Jewish leaders across the Federation system. It's natural in our day to day lives to think micro and not macro, and we are very privileged to benefit from the talents of some of the most astute, progressive and committed leaders there are.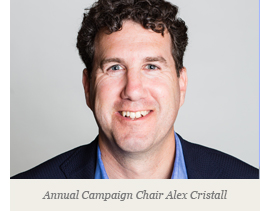 On that note, we were also very proud to see Alex Cristall, our campaign chair, interviewed in the Jewish Independent. He is doing an incredible job and has been instrumental in bringing together a group of generous donors to secure additional funding so that every new campaign gift and every increase will be matched to fund community security programs. If you haven't yet had a chance to make your gift, please consider increasing this year so these important programs that benefit everyone in our community will get the support they need.

Speaking of security, it was a topic very much on the minds of community members in Ottawa this week, where there were three anti-Semitic events involving graffiti. These acts were denounced today in the House of Commons, and you can add your name to CIJA's call for tougher hate crimes laws. I want to assure you that we have a Community Security Advisory Committee in place, chaired by Bernard Pinsky, that is working with our community agencies to ensure that effective security measures are in place and that will provide guidance as to how the funds raised for security in this year's campaign will be allocated. On a brighter note, there was an important defeat of BDS at the University of Toronto, which you can read about here.
Here at home there is an event I'd like to draw your attention to, the open house on Tuesday to help define the redevelopment of the JCC. Normally, we do not pre-promote community events in this space, but then it is not often that an organization with such broad reach undertakes a project of this scope. It's a great opportunity to view the needs of our community, as served by the JCC of our future, with that broader lens. 
Shabbat shalom.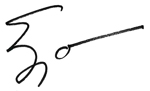 Ezra S. Shanken
CEO, Jewish Federation of Greater Vancouver