This message has 916 words and will take about 4 minutes to read.
Last week I, along with our leadership, attended FedEngage! a new think tank on engagement that was part of the Jewish Federations of North America's (JFNA) General Assembly. As our Federation expands its focus on engagement, we thought it might be a good time to take a step back and explain what that really means.
Beth Cousens, JFNA's associate VP of Jewish education and engagement says that these days many people are meeting on social media and in small, intimate spaces like living rooms. The way many of us live our lives has changed, and so we are expanding our reach and include many of the people who are on the margins of the community. This isn't an all or nothing proposition though. While we as a Federation must support new ways to engage, physical institutions like schools, synagogues and JCCs will continue to play a vital role.
I am very proud to say that this is an area in which our Federation is leading. While there is still much work to do, we have jumped in with both feet. Case in point is the work of our Regional Communities Task Force, chaired by Shelley Ail and Marnie Goldberg, which is identifying the needs of Jews living outside of Vancouver, who now make up approximately half of our community.
I've written about the geographic shift in our community's population before, but it bears repeating. The National Household Survey (NHS) in 2011 showed that…
Surrey/White Rock Jewish population up almost 50%
Tri-Cities Jewish population up 45%
Maple Ridge/Pitt Meadows/Langley Jewish population up 23%
That's a big shift and it's going to take a lot of organizations and individuals working together to adjust the way we all operate.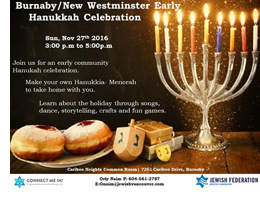 One of the ways we're shifting is exemplified by the hiring of a new community developer, Orly Naim, who has been working hard to gather information and connect with community members throughout the Lower Mainland to better understand how to engage them in community life close to where they live. Under the direction of the task force, Orly has met with our regional community partners in the Tri-Cities and on the North Shore, and has organized informal gatherings in combination with some holiday programming for children in various locations including Langley, North Surrey, Maple Ridge, Squamish, Burnaby, and New Westminster. In fact, she is organizing a family-friendly early Hanukkah celebration this Sunday afternoon in Burnaby, and she'd love to see you there. If you're interested in attending, click here for more information. You can also email Orly.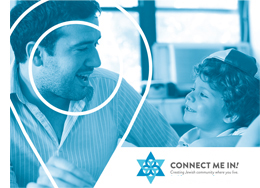 One of the keys to success lies in increasing the flexibility of our funding model (which we identified in our 2020 Strategic Priorities) so we can find new ways to work with other community organizations. To that end, Federation now offers community engagement grants, which are directed toward informal and grassroots organizations that are developing ways for people to connect to Jewish life more deeply. The grants, ranging in amounts from $500 - $5,000, are reviewed by the chairs of our planning and allocations committee, and are designed to reach out and engage youth, adults and families living in emerging or underserved areas of the Lower Mainland. They can be used for one time activities such communal Shabbat dinners or for ongoing educational or cultural programs. Organizations that have received community engagement grants include East Side Jews, Gesher – New Immigrant Outreach Program, MOST Bridge society and Community Kollel. For more information about the community engagement grants, please contact Shelley Rivkin.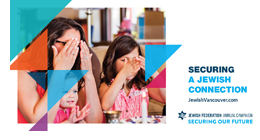 We believe that supporting non-traditional avenues of engagement contributes the vibrancy we need as a community. Like all of our work, this isn't possible without generous gifts to the Federation Annual Campaign. If you've already made your gift, we thank you. If you haven't yet had the chance, you can make a secure online gift here.
One last thing before I leave to your Shabbat preparations: the fires raging in Israel. As British Columbians, who know all too well how devastating fires can be, this hits close to home. Adding insult quite literally to injury, indications are that these were purposely set. We stand with Israel at this trying time, and Jewish Federations of Canada-UIA has set up a special address where you can send words of support and encouragement to those affected. Click here and finish the week with this important act of chesed.
Shabbat shalom.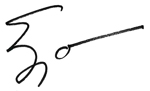 Ezra S. Shanken
CEO, Jewish Federation of Greater Vancouver