This message has 1100 words and takes about 5 minutes to read.
It's hard to believe that we managed to sum up five years in last week's message. We'll give you a bit of a break this week and just sum up the last few days!

We had a very special visitor in our community for the first time – Avihai Shtern, the new mayor of Kiryat Shmona, the biggest city in our partnership region of the Upper Galilee Panhandle. He is here on his way to Edmonton for the bi-annual joint steering committee meetings of the Coast-to-Coast Canada partnership. We are in the partnership with five other Canadian Jewish communities: Atlantic Canada, Calgary, Edmonton, Ottawa, and Winnipeg. While Mayor Shtern was here he spent time with members of our young adult program, Axis, he met with our staff, and he got to know community leaders at a reception hosted by our Board chair, Karen James.

We work closely with the mayors of cities and regional councils throughout the Upper Galilee. Initially, in the early days of the partnership, the hope was that the relationships would be cooperative. Over the years, they have transcended that and become collaborative. This collaboration is key to getting traction on various investments and programs that we fund in the region.

One of those investments is the Beit Vancouver youth centre. How do you know you've been making a difference in the region for a long time? When the new mayor is a product of your own program. That's right, at 32 Mayor Shtern is the youngest mayor currently serving in Israel, and he was involved in many Beit Vancouver programs as a teen. He knows firsthand the importance of our work and the difference we are making in the lives of the region's youth.

Speaking of making a difference, we held the annual Lion of Judah Evening of Appreciation on Tuesday for this group of women who make a difference in our community. Lion of Judah is an international recognition society for women who give $5,000 or more to the Federation Annual Campaign. This year, the Lions accounted for $1.8 million of the total funds raised. They are an absolute inspiration, and we welcomed 17 new Lions in a special ceremony at the event that was led by former Women's Philanthropy Chair, Judith Cohen. Kol hakavod to Dalia Bressler and Candice Thal, co-chairs of the event. It was a wonderful night in a beautiful location – Van Dusen Botanical Garden.

On Wednesday the Vancouver Police Board Meeting met at the JCC. This is part of their strategy to hold their meetings at a variety of community locations. As part of the agenda, our community was invited to present on a number of topics, including the JCC redevelopment and Inclusion Services. Jewish Federation spoke about our work to enhance community security, and our advocacy agent, the Centre for Israel and Jewish Affairs (CIJA), spoke about the rise of anti-Semitism locally and globally.

Nico Slobinsky, director of the CIJA-Pacific Region spoke about three general areas where CIJA and Jewish Federation believe there is an opportunity to work together to enhance public safety:
Countering anti-Semitism;
Continued co-operation between the VPD and the Jewish community; and
Curbing hate propaganda and incitement.
Nico's full remarks were incredibly powerful, and he spoke about his personal experience in his hometown of Buenos Aires when the AMIA Jewish Center was bombed. It is worth a few minutes of your time, and we encourage you to watch here. It will also give you a glimpse of the level of professionalism and polish with which CIJA engages public officials on these important topics.

We would like to take this opportunity to thank the VPD members for their service, and the Police Board for choosing to have this meeting at the JCC. It was a very meaningful gesture and we appreciate it.

There are two events coming up that we want to get on your radar.

The first is our Annual General Meeting on Tuesday, June 18th at King David High School. We will be honouring Karen as she concludes her term as Board chair, and presenting awards to Stephen Gaerber, Megan Laskin and Sam Heller. We will also be celebrating the incredible $14.6 million that we raised this year to meet community needs. Click here for more details.

The second is coming up on June 20th - the last workshop in the Judaism Through the Arts Series in Squamish. In the past 10 weeks children have made books, braided challah, created Chagall-inspired art of their homes, and talked about Jewish activism and how to care for their community. We hope you'll join them for the last session in this very cool, very creative series.

Shabbat Shalom,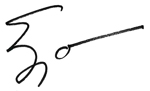 Ezra S. Shanken
CEO, Jewish Federation of Greater Vancouver