This message has 681 words and takes about 3 minutes to read.
By now you have heard the news that Vancouver City Council referred the motion that included the adoption of the International Holocaust Remembrance Alliance's (IHRA) definition of antisemitism to committee. We hope to shed a little more light on what happened and what happens next.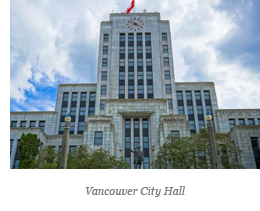 First, we would like to thank everyone who took the time to let Mayor Stewart and City Council know how important it is to combat antisemitism. More than 1,100 residents of Vancouver sent letters on their own or via CIJA's action alert. CIJA passed each and every one of the letters they received on to the Mayor and Council. Your efforts, combined with those of your friends and neighbours, made a difference.

It's important to know that you were not alone in taking action, and neither were we. Countless representatives of other faith-based and ethno-cultural community organizations, elected officials from other levels of government, business leaders, and concerned citizens across Vancouver wrote letters, too.

City Council voted to refer the IHRA motion to committee. That means that City Council has asked for input from the Racial and Ethno-Cultural Equity Advisory Committee before they decide how to proceed. The committee has been asked to provide their recommendation to City Council by early 2020. We are in this for the long haul and we will work with the committee in any way they would find helpful.

It was not the only motion referred to committee Tuesday evening. City Council also referred to committee a motion that would have resulted in a written report summarizing the laws, regulations, and policies of previous city councils that discriminated against the South Asian community from the 1890s until now.

We would like to thank everyone who registered to speak in support of the IHRA motion. You packed a lot of passion into the speeches you prepared, many of which featured your most personal and emotional experiences. We cannot thank you enough for being willing to stand up and share those with the Mayor and City Council. Some of you have told us that it felt frustrating to prepare speeches that you didn't get the chance to deliver. This includes Holocaust survivors, who thought Council would hear from them on Wednesday.

We will keep you posted on the committee's recommendation when we know more. In the meantime, you can go into Shabbat knowing that you did the right thing, took action to combat antisemitism, and that CIJA, Jewish Federation, the Vancouver Holocaust Education Centre, and numerous others were right there with you. We will always be here to fight against antisemitism.

While the IHRA motion was on everyone's radar, other things were happening in the community, too.

Our young adult program, Axis, had a fantastic Summer Social last week with 150 attendees all in their 20s and 30s. The party went on until midnight at the beautiful Heritage Hall, with old friends and new dancing the night away. Our new Board chair, Alex Cristall, and I stopped by to say hello and join in on the fun. Many thanks to the Axis Social Committee, and the Axis Steering Committee chair, Lianna Philipp, for their great work on this.

One of our 2020 Strategic Priorities is to engage young adults in Jewish community life, and that includes finding new ways for them to get involved. As we so often say, community is built by people who make the choice to show up and be a part of it.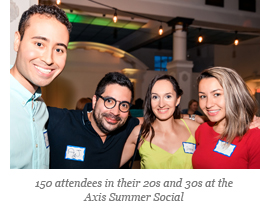 We are excited to announce a special offer for young adults. We're giving away free tickets to FEDtalks for the first 100 young adults who sign up. In addition to hearing four great speakers, they'll get to mix and mingle with their friends before the show at an exclusive reception that includes drinks and appetizers. Thanks to a generous donor, it's completely free – but it's just for young adults. So, share this registration link and help us spread the word.

For the young-at-heart, don't worry, we have something for you. The early bird ticket price is still in effect, so now's a great time to get your tickets. We'll see you there.
Shabbat Shalom,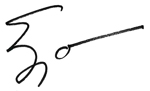 Ezra S. Shanken
CEO, Jewish Federation of Greater Vancouver