This message has 878 words and will take about 5 minutes to read.
At the seder Rachel and I hosted, we incorporated a tradition started by Edgar Bronfman z"l, which was to open the door to welcome all those who are hungry and needy at the start of the seder rather than in the middle. Why does the Haggadah instruct us to invite all those who are needy to celebrate with us, rather than only those who are hungry to come and eat? Each of us is needy in one area of our lives or another, and to one extent or another. Whether those needs are physical, spiritual or emotional, Pesach is the perfect opportunity to look around us and see what others may need, and what we may need ourselves. Often, we just need to connect with others who understand us, and know that we don't have to go it alone. For some, that may simply be attending a seder and sharing a meal, but for others it is a more urgent or more complex need.
                                   
This Pesach, our Federation proudly supported several seders throughout our community, including one led by Rabbi Berger at the Dunbar location of Yaffa House. Yaffa Housing Society is unique in our community in that it provides "care, opportunity, and support for adults with special needs or mental health issues within the context of Jewish values and practice," thus recognizing and fulfilling the complex and highly individual needs of residents. To ensure that the five Jewish residents who live in the Dunbar location are connected to other Jewish adults supported by the Yaffa Housing Society and the JCC Inclusion Services, funds through the Federation Annual Campaign are used to organize Jewish holiday celebrations led by different community rabbis for all of the residents. The seder was a collaboration between JCC Inclusion Services, BC Catering, and Yaffa Housing Society.
We also supported the family friendly Matzah, Maror & Macaroons seder at Beth Israel. Our support came through PJ Library, alongside event partners Vancouver Talmud Torah and the Lohn Family Foundation. More than 180 moms, dads and kids enjoyed age-appropriate break-out sessions where everyone had fun and learned something about the holiday. Through PJ Library, we also supported the White Rock South Surrey JCC's family oriented seder. There were other family oriented seders throughout our community, too, including one at Schara Tzedeck where guests dressed in costume, and one at Temple Sholom. Many families want to include children in the seder, but it's not always easy. What better way to ensure everyone can connect to our shared history than to surround yourself with other families and let someone else cook, lead and even clean up. With all of these terrific options, it's incredible how many families and children throughout our community engaged in ways that were relevant and meaningful for them.
In order to make it easier for people to connect with the Jewish community, our Federation has established a series of small grants that support fantastic community engagement opportunities that might not otherwise be eligible for funding through our regular allocations process. It is part of how our Federation is becoming more flexible and responsive to evolving community needs. It was through these community engagement grants that we provided support to the Community Kollel for what turned out to be an absolutely massive seder. Nearly four hundred people attended, which makes me think about how many people feel a strong need to connect and celebrate with family, friends and fellow community members. We were very happy to be a part of helping that happen.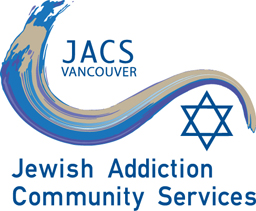 Sometimes, our needs and the needs of those around us require a more urgent response, which brings me to the launch of the Jewish Addiction Community Service of Vancouver (JACS Vancouver). I have seen firsthand how addiction affects an individual, and, in turn, their family and friends. This is an issue that is close to my heart. What makes the JACS approach unique in our community is that they address substance abuse issues within a Jewish context, thus building trust and empathy.

Starting on Monday, JACS Vancouver will offer navigation and support services that connect clients to appropriate services, and provide advocacy and cultural support. They will also offer a support group for family and friends. Group support in a safe, confidential and non-judgmental setting can be a very positive experience. The wide circle of family and friends who are impacted by an individual's substance abuse means that approximately one out of every six people in our community is affected. So, you can begin to see why this is a much needed program. Our Federation has been working on making JACS Vancouver a reality for a couple of years, and we are deeply grateful to the families, individuals and foundations without whose support this launch wouldn't be possible: The Betty Averbach Foundation, The Diamond Foundation, The Kahn Foundation, The Al Roadburg Foundation, The Snider Foundation, and many other generous donors.
What better time to bring this program to life than during Pesach, when we reflect on the myriad types of slavery and what it means to be free. If you would like more information about JACS Vancouver, either for yourself or someone you love, please contact Rebecca Denham, director of services, at 778-882-2994, info@jacsvancouver.com, or rdenham@jacsvancouver.com.
Shabbat shalom and chag sameach.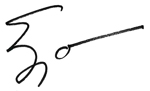 Ezra S. Shanken
CEO, Jewish Federation of Greater Vancouver