This message has 765 words and will take about 3 minutes to read.
I hope you saw our big announcement on Facebook and Twitter. We have added a fourth presenter to our FEDtalks lineup: Terry Glavin. We are thrilled that this award-winning journalist will address our community. Why? Because of the level of critical thinking that he brings to the issues on which he reports, including BDS, anti-Semitism and Israel.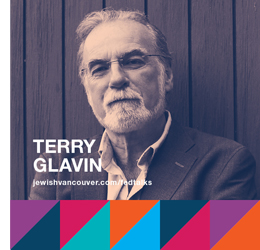 It's heartening when we find supporters like Terry in the broader community. In a world where we are all too often frustrated by biased news coverage (or lack of coverage at all) of these issues and others, Terry's willingness to dig a little deeper and expose what is really at play is refreshing.
There's no easier place to start to get to know our FEDtalks speakers than with Terry. After all, he's put it all out there for you to read already. Here is what he has to say on BDS, on the World Social Forum, on ISIS and on the response to terror attacks in Europe.
Almost exactly one year ago, photos of three-year-old Alan Kurdi (whose mother and brother also died) on a beach broke our hearts. It was Terry who broke the story of the Kurdi family's connection to Canada. This week, with another gut wrenching image of a little boy highlighting the innocent civilian victims in Syria, Terry once again turned on his laptop and helped us make sense of what's going on.
Terry has honed his understanding of the issues at play in the Middle East while on assignment in Israel, Syria, Jordan, Iraq and Turkey. Aside from the hard news, he has some colourful anecdotes, too. When we were on a call with him the other day, he mentioned "that time" he crossed the Tigris and how the Kurds he met fondly described Israelis as being so like them that they considered Israelis to be "Kurds with an air force." His FEDtalk will be substance-filled and sprinkled with humour, candor and personality.
Next week, when the Federation Annual Campaign officially begins, you're going to see our new lawn signs and posters all spreading the message of our focus on generating funds for more comprehensive security measures. Part of keeping our own community safe and secure means we have to understand what's going on in places like the Middle East and Europe.
Terry will bring a Canadian perspective on these issues and others. Last year's opening FEDtalks presenter, Irwin Cotler, wrote an article in which he called the new anti-Semitism the "discrimination against, denial of, or assault upon the right of the Jewish people to live as an equal member of the international community, with the state of Israel as the targeted collective Jew among the nations." Talking to Terry, it's clear that he gets it.
What wasn't so clear was why. Sadly, when I find a kindred spirit outside our community these days I often wonder how they came to care about issues we often feel are "ours." A big part of it is that Terry has a professional focus on human rights and justice, but he has some very personal reasons, too. I'm leaving that for his FEDtalk, because it's his to tell and he'll do a far better job of telling it than I will. I guess you'll just have to join us for the event.

Before I sign off, I'd like to take this opportunity to give some big kavod to Dana Troster, our manager of Young Adult Initiatives and her leadership team headed up by Bryan Hack, chair of the Axis Steering Committee for their work in our community being selected for the PresenTense Community Hackathon. Community Hackathon participants will generate creative solutions to key challenges our community faces in the areas of Jewish education and engagement. As part of the Community Hackathon, Jewish Federation has received $15,000 in funding to execute the program and seed the new ideas that emerge.
Our Jewish Federation was one of only three organizations selected by PresenTense Group and The Covenant Foundation to participate in Community Hackathons. The other two are Jewish Federation of Greater Portland and Tarbuton in San Diego, which is a testament to the cutting edge work being done on the West Coast.
One of our 2020 Strategic Priorities is to cultivate the next generation of community leaders, and this is exactly the kind of engagement and leadership development opportunity that puts us further down that path. I look forward to sharing more information with you about the Community Hackathon in the coming months, as we get closer to the big day.
Shabbat shalom,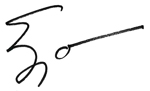 Ezra S. Shanken
CEO, Jewish Federation of Greater Vancouver