This message has 872 words and will take about 4 minutes to read.
In last Friday's message Stephen Gaerber, our board chair unveiled the strategic priorities that will guide our work through the year 2020 and beyond. This week, and for the next several weeks, I am going to devote this space to delving more deeply into each priority section, the particular challenges our community is facing in each area, and the financial resources we need to generate to address the issues effectively.
What better place to begin than community continuity and young adult engagement. I spent most of my pre-Vancouver Federation career working with the next generation of leaders, and I can tell you that our Federation is on the cutting edge of this work. In fact, Jewish Federations of North America recently highlighted us in their report, Adults Emerging: New Paradigms for Millennial Engagement. We're not only moving the needle here, we're leading amongst all Federations – and so are our partners.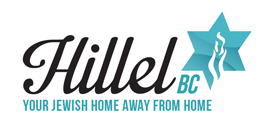 Many of us recognize the important role our partner Hillel BC plays on campus these days, but did you know that Hillel serves students on seven campuses and needs to expand their work to three more? University students often find themselves on the front lines of BDS and anti-Israel activity, and Hillel provides them with the education and support they need to take a strong and effective stand against this. More than that, Hillel plays an important role in building bridges with other faith and cultural communities on campus and has become one of the centres of dialogue in a time when that is often hard to come by. Hillel is also a Jewish home away from home at a time in students' lives when they need a safe place to explore their Jewish identity and when they want to connect with their Jewish peers. We are so grateful to the team at Hillel, led by Rabbi Bregman, for the incredible work they do.
As young people wait longer to get married and start families, there has developed a longer gap between when they were involved on campus and when they find family-related or life-cycle related avenues into community. It's not a negative thing though. It's an opportunity.
There are a number of options in our community for young people, one of them being our innovative young adult program, Axis. In addition to offering a variety of engagement opportunities, Axis itself is a platform for the involvement of Millennials. It runs somewhat like a small scale Federation, with professional support and a group of volunteer leaders developing the programs.
The Axis Steering Committee chair, a role currently filled by Bryan Hack, automatically holds a senior position on the Federation Board as an officer, literally giving young adults a voice at the table –and a strong one at that. Immediate past chair, Eric Bulmash, recently received Federation's Young Leadership Award, has been elected to the Federation Board, and will be co-chairing our Planning Council. More young leaders are chairing these Axis committees:
Israel Connections
Bringing Israel related programming to young adults, including Taglit-Birthright Israel alumni.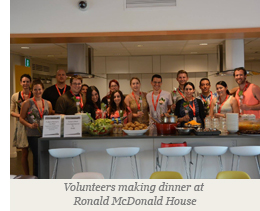 Leadership Lab
An eight session leadership development and community impact program.
Social
Events like the upcoming Summer Rooftop Party, where they can catch up with old friends and make new ones.
Tikkun Olam Vancouver (TOV)
Hands-on volunteer service projects, like making dinner at Ronald McDonald House for families whose children are in hospital.
Missions
Opportunities to see our Federation's work on the ground, like next spring's mission to Budapest and Israel.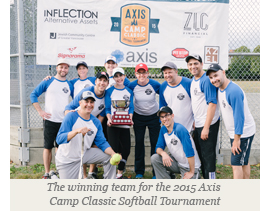 Sports
The second annual Axis Camp Classic softball tournament on August 28th supports camperships for kids.
Philanthropy
Led by a newly created canvassing team, the number of young adults giving back through the campaign has more than doubled in the last three years, and their total gifts have nearly tripled. Incredible!
Dana Troster our manager of Young Adult Initiatives puts it this way: "There's a feeling that the next generation takes a lot, but in fact this generation gives a lot."
Axis is all about partnership. Increasing young adults' engagement and leadership opportunities is not done solely by a Federation, but in partnership with the entire community - and there is so much more we and our partners want and need to do. Axis is engaging 500 young adults but has a goal of 750 – no small feat. Hillel's work needs a significant bump. And although we have been doing an amazing job of sending young people to Israel to have life changing experiences, we haven't got the funds to fully engage them in community life when they return.
Our ability to move forward as a community relies in large part on our ability to effectively bring young people into Jewish communal life in ways that are meaningful to them. Our goals for increased support in this area reflect this. Many people who aren't Millennials refer to young people as the next generation, and we even do it ourselves sometimes. But from what I see - and I hope you see it, too - a more accurate term is generation now. They're not waiting to get involved and we can't wait longer to increase the resources they need.
Shabbat shalom – and happy Canada Day!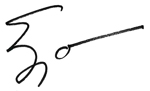 Ezra S. Shanken
CEO, Jewish Federation of Greater Vancouver