This message has 960 words and will take about 4 minutes to read.
Each one of us probably has a specific sense of how we relate to Jewish Federation. Maybe you have volunteered with Federation over the years and that's how you see yourself when it comes to Federation, as a volunteer. Perhaps you are a donor and you see your connection to Federation through your philanthropic commitments. Or it could be that you once received a scholarship funded by Federation and that's your connection. However you see your relationship with us – or maybe you don't think you have one at all - I'd like the opportunity to try to expand that view.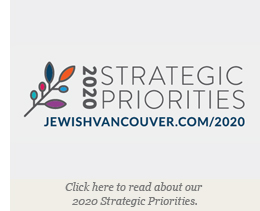 Why? Because the most complex initiatives that we fund also have the broadest reach and touch the most lives. This is the section of our 2020 Strategic Priorities titled Investing Strategically in our Community, and there are three components: Community Security, Jewish Education, and Infrastructure.
First, community security. Talk about an area of need that touches all of us. Since 2007 we have taken a proactive approach to community security, and we are committed to maintaining and enhancing that to keep up with changing needs. We need to move beyond addressing specific one-time projects and fundamentally change how we deal with security using a collective approach to a collective challenge.
With the changing global environment, threats to North American Jewish communities have grown. We need to keep our most frequently used and most vulnerable institutions safe, as well as our community gatherings. To that end, we have established a Community Security Committee, chaired by Bernard Pinsky, a past president of Jewish Federation. In an upcoming message I will share more details about their work and their recommendations.
Growing security needs require increased financial resources to address them. Our current and future security demands necessitate the kind of stable, ongoing funding that organizations across our community rely on Federation to provide. Since security is not currently funded through the Federation Annual Campaign, those resources are not yet available. It is going to take increased support of the Federation Annual Campaign to meet the security needs of our vulnerable institutions, provide ongoing training, and ensure emergency preparedness.
Next, infrastructure. It may not be the sexiest of needs, but it's one that affects practically every single one of us that sets foot in a Jewish building. Many of those buildings are aging and in need both of repair and of robust maintenance to avoid more extensive and costly repairs down the road. As our community's physical infrastructure continues to age, the cost of repairs and maintenance will increase.
From turning on the heat in winter to making sure the air conditioning is on in summer, these basic creature comforts come at a price – often a higher one than you might expect. A few years ago Alvin Wasserman, who is our campaign advisor and has served as our agency liaison and as president of the JCC, remarked that this is something our agencies always have on their minds. A building may have, say, multiple air conditioning units on the roof, and if one of them blows it could be several thousands of dollars to replace. What happens if several go at once? It can be incredibly difficult for organizations that are already stretched to cover such costs at a moment's notice. Part of the reason we invest collectively in infrastructure is because by defraying these costs we can help our agencies stay healthy and remain affordable to the people who use them.
Our third area of strategic investment is Jewish education. We are blessed with an incredible array of options for our children in and around Vancouver that we are proud to support. There are two areas that need our attention – and our increased funding – if we are going to move the needle for our community. They both stem from the desire to change this: the fact that approximately 70% of Jewish children in our community are not receiving any Jewish education at all.
The work of our Jewish Education Task Force, chaired by Rob Greenwald and Risa Levine, has highlighted the need for greater innovation in the design and delivery of Jewish education. Whether it's teen programs, Hebrew literacy classes, after school programs, or opportunities for children with special needs it will be by diversifying our approach and our offerings that we'll engage the broadest cross section of community.
As for cost, the reality is that many families are making big sacrifices as they try to balance the high cost of living here with the price tag that comes with Jewish life. The CJN wrote about this a couple of weeks ago, in case you missed it. We have to make sure the tuition assistance is there for those who need it, that there's adequate support for children with special learning needs, and that we find ways to pursue non-traditional and informal Jewish education options. A strategic investment in Jewish education generates returns in the form of parents and children who are engaged in Jewish life for years to come, and for generations to come. And that benefits every single one of us.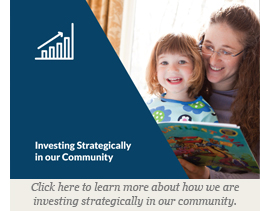 The whole concept of a Jewish Federation is that we support the needs that are easy to see, as well as the ones that aren't. Our role as a funder, facilitator, and fundraiser is part and parcel of Investing Strategically in our Community. Our task forces and committees inform our planning process, and our 27 local partner agencies rely on us to provide then with a stable source of funding from the Annual Campaign. From security to education to the buildings we gather in every day, this touches your life, my life and the lives of everyone around us.
Shabbat shalom,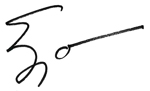 Ezra S. Shanken
CEO, Jewish Federation of Greater Vancouver