This message has 812 words and will take about 4 minutes to read.
You've got to love working at the JCC in the summer – this place is packed! There are day campers, CITs and parents absolutely everywhere. Getting your kids to camp isn't always easy, especially if you live outside of Vancouver. We're very proud to have partnered once again with the JCC to bring campers in from the Tri-Cities so they can have a Jewish summer camp experience.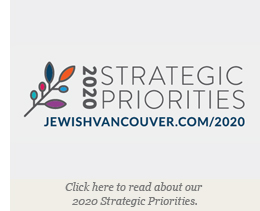 This Shabbat I'm continuing the series on our 2020 Strategic Priorities, in particular the new and evolving community needs and the support we are committed to providing to our regional communities. First, I want to acknowledge the incredible work of our partners, including Har El, the North Shore Hebrew School, Burquest, Kehila Society of Richmond, the White Rock/South Surrey JCC, Beth Tikvah, Richmond Jewish Day School, the organizations that offer programs and services through JHub Richmond, and other groups and individuals active in the regional communities. Day in and day out these organizations are on the front line of our community's growth and we've been supporting their outreach efforts. But like any organization, their resources can only stretch so far.
As I've written about before, there has been a significant increase in the number of Jews living in the regional communities, where they lack easy access to the diversity of Jewish programs and services enjoyed by Vancouverites.
Here's the population shift in a nutshell:
46% of the Jewish community lives outside of Vancouver. That was as of 2011, and given the continued increase in unaffordability this is quite likely higher now.
Surrey/White Rock's Jewish population is up almost 50%
Tri-Cities' Jewish population is up 45%
Maple Ridge/Pitt Meadows/Langley's Jewish population is up 23%
Here's what that looks like for children:
Nearly 20% of our community is children.
875 Jewish children are living east of Vancouver's borders.
Very few of these 875 kids have access to Jewish educational programs. If we don't reach out to these families, we will very likely lose them, but if we can engage them we have a good shot at keeping them connected in the long run.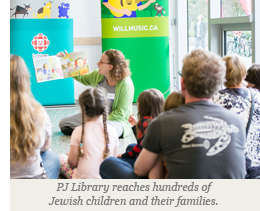 One of our best outreach programs is PJ Library, which sends free Jewish children's books and CDs right to families' homes. The problem is that every time we manage to clear the wait list, it starts to grow again. We need to increase funding to make sure we can reach more young families and keep the wait list clear.
Living in the regional communities presents a particular challenge for those who need access to Jewish social services. We recognize they have limited access to Jewish support services. We need to develop the basic infrastructure there that exists in the Vancouver community and fund alternate approaches to serving them.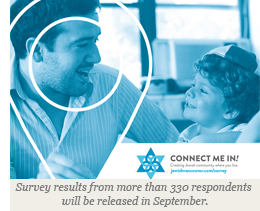 As a Federation, part of our role in this area is to facilitate and support grassroots and informal initiatives, strengthen the organizations that work in the regional communities, and support ways for existing Vancouver based institutions to reach out. That's where our Regional Communities Task Force, chaired by Shelley Ail and Marnie Goldberg, comes in. They are consulting community members, exploring best practices, and developing recommendations.
This spring they gathered feedback through a survey and received over 330 responses. They're analyzing the responses and speaking with more than 200 respondents who asked for personal follow-up. People were clearly eager to talk with us about building community, and we'll share a summary of the findings in September.
One milestone that we can report on now is that we have secured funding for a community developer, the need for which is recognized by the task force and the Jewish organizations that operate in these communities. He or she will identify Jewish programs that match the needs in each community, coordinate events, collaborate with partners, and strengthen Jewish networks. I would like to acknowledge the important role the Diamond Foundation played in bringing this to fruition with a significant grant, alongside funding from other generous donors, the Federation Annual Campaign, and the Jewish Community Foundation.
Jewish life is taking shape in so many different ways in the regional communities. Living rooms in places like Maple Ridge and Port Moody could become the synagogues or agencies of tomorrow, as people gather in grassroots ways to find connections to Jewish life. We and our partners have worked to engage and support them, but there is much more still to be done. The fact that half our community lives outside of Vancouver demands that we all work together to provide the communal infrastructure vital to a vibrant Jewish community. After all, everyone deserves access to the full range of what Jewish communal life has to offer, no matter where they live.
Shabbat shalom,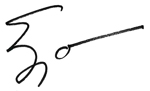 Ezra S. Shanken
CEO, Jewish Federation of Greater Vancouver