This message has 571 words and will take about 3 minutes to read.
I hope your Shavuot was filled with Torah learning and cheesecake. It certainly was for our advocacy partner, The Centre for Israel and Jewish Affairs (CIJA), which co-sponsored "An Evening of Israel Learning" with Beth Israel, providing a chance to learn and experience the role of Israel through religion, history and personal perspective. They also hosted a separate Shavuot brunch later in the week for over 35 representatives of different faith groups and ethno-cultural communities as part of their interfaith work.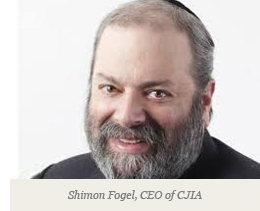 We are very pleased to announce that Shimon Fogel, CEO of CIJA, will present an exclusive advocacy update at our AGM this Monday evening at King David High School. Shimon will focus on how your Federation dollars work, and highlight recent achievements in areas such as security, missions, and government transition. It's a great opportunity to learn more about what's happening on the advocacy front.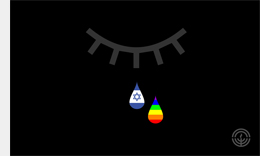 Before we get into the evening's program, we will take time to come together in prayer as we remember the tragic events that have so shaken us the past few weeks. We are honoured to have The Rabbinical Association of Vancouver begin the evening's program with El Maleyeh Rachamin and a candle lighting to honour those who lost their lives in Orlando, Tel Aviv and in other recent terror attacks.
While an AGM is usually an opportunity to reflect back on the year, a central focus of the meeting will be on the 2020 strategic priorities that will guide our work over the next five years and beyond. This will be the first opportunity to learn about how the needs of our community are changing and how we will be addressing them as we build a more vibrant and inclusive community. It's always nice to be the first to know.
You will also, of course, have the opportunity that evening to join us in celebrating seven of our incredible volunteers: Jill Diamond, Neil Pollock, Diane Switzer, Judith Cohen, Al Szajman, Eric Bulmash and Lisa Marcoe. You can read more about the rewards they are receiving here.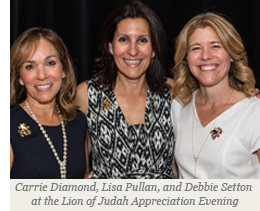 We had a wonderful celebration of a different sort this week that I'd like to share with you, and that is our annual Lion of Judah Appreciation Evening. The Lion of Judah is an international recognition program honouring women who make leadership gifts to the Federation Annual Campaign. There are more than 17,500 Lions worldwide and Vancouver is home to 157 of them. This year, 12 new women were welcomed as Lions of Judah – a record for Vancouver!
The event took place on Tuesday evening at CBC Studio 700. The appreciation evening, co-chaired by Debbie Setton and Carrie Diamond, celebrates our Vancouver Lions' commitment to philanthropy locally and around the world. A record 84 women attended to hear from Linda Scherzer, former CNN and Israel Television correspondent. Thank you to co-chairs, Debbie and Carrie, for their leadership in putting on an incredible evening. Check out these fantastic photos on our Facebook page.
Shabbat shalom and I look forward to seeing you Monday night at our AGM.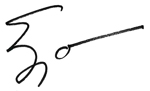 Ezra S. Shanken
CEO, Jewish Federation of Greater Vancouver