This message has 736 words and will take about 4 minutes to read.
"Adaptability is as much about the new as it is about the old." This is how our partner Gidi Grinstein at The Reut Institute describes the concept of Jewish flexigidity, the balance between being rigid about the things that are important, yet flexible enough that we can move forward in the world.
Judaism is such an old religion, how is it that we are still here when so many others are not? Gidi sees flexigidity as one of the keys to the longevity of the Jewish People. He gives as an example that our written laws are rigid but the Talmudic process allows for progress. Harmonious dichotomies like flexigidity are common for us, and we accept them easily as part of who we are. Flexigidity was the thread that tied together three separate experiences for me over the past two weeks.
The first was the Torah dedication that took place at Beth Israel recently, where close connections were made, especially by the families who were fortunate enough to participate in the scribing, just as families did at Temple Sholom last year. It was a poignant example of taking something old and making it new again in terms of changing the experience of how we connect with the Torah. Touching the touching hand of the sofer and bringing families together to celebrate receiving this new Sefer Torah, so generously given by the Lutsky family, changes our relationship with it in a beautiful way. For me it was like a recharging of the batteries - a recognition that Torah is as much about us as it is about the words on the pages. Our Torah will always stay the same, but over time our relationship to it evolves. That's flexigidity.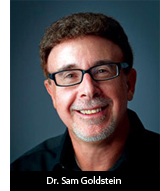 Another aspect of flexigidity is resilience, or the ability to bounce back from adversity. It's not just a personal trait, but one that is shared by organizations and even communities as a whole. Resilience is also a set of skills that can be introduced and cultivated at an early age. Together with King David High School and the Jewish Community Centre, we presented sessions for parents and educators about how to strengthen resilience in children and youth. The featured speaker was Dr. Sam Goldstein, who has worked with children for over 30 years, and specializes in school psychology, child development, and neuropsychology. The ability to adapt when life throws us a curveball, to be effective problem solvers, and manage change and to be good skillful communicators are the essence of resilience. These are strengths that will serve children, their parents, our institutions and our community as we grow together.
We see flexigidity at play not just here at home, but half way around the world in Kiryat Shmona, the heart of our partnership region, where we are creating new housing for students of Tel Hai College. Yossi Tanuri, director general of Jewish Federations of Canada-UIA (JFC-UIA) in Israel, visited our community this week and met with donors about the progress of our projects in Israel and our collective impact in the region.
One of those projects is a seniors' village in Kiryat Shmona that was originally developed by JFC-UIA in the 1960s. For many years it provided an affordable housing option to the city's seniors, but it is now largely abandoned and in disrepair. At the same time, the region's main post-secondary institution, Tel Hai College, keeps doing a fantastic job of attracting students from outside the area. The problem is that the majority of them don't have anywhere to live.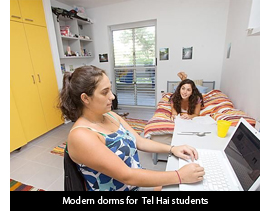 The solution? Completely refurbish these old units and turn them into modern dorms for 48 Tel Hai students. On top of that, the students will take part in volunteer activities with seniors, elementary students, and children with disabilities who live in the neighbourhood, thus making their own lives and the community around them richer.
Evolving this seniors' village into a youth village is a perfect example of how we retain something of great importance from the past in order to provide the next generation with a new and different but equally meaningful experience. In other words, flexigidity. It's also a recurrent theme in what it means to build community in the broader sense. Yes, there are many times when we must create new things from scratch. But, we also recognize the opportunity to seize on what is tried and true, and improve upon it as part of building a vibrant future, be it here or in our partnership region in Israel.
Shabbat shalom,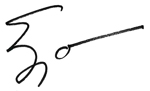 Ezra S. Shanken
CEO, Jewish Federation of Greater Vancouver