This message has 759 words and will take about 4 minutes to read.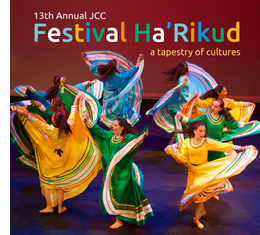 This week we celebrated the miracle that is the State of Israel, and in doing so showcased the vibrant diversity of our community. We are diverse in more ways than you might think. Coquitlam, Surrey, Langley: I'm looking at you and your rapidly growing Jewish populations. But we'll get to that in a moment. Let's start with Israel. There have been events all week and many more coming up this weekend that are part of Vancouver Celebrates Israel, including Festival Ha'Rikud and the Family Street Fair, that showcase the incredible range of ways our community celebrates Israel.
We may be 10,000 kilometres from Israel, but you wouldn't have known it from our Yom Hazikaron memorial service. Ours is a community that knows service and sacrifice. There were families in attendance who have lost loved ones in Israel's wars and terror attacks, and others whose children are currently serving in the IDF. I was truly moved by the memorial service and by how many people came to show their support. I would like to extend my appreciation to Geoffrey Druker and the Yom Hazikaron committee who thoughtfully and respectfully planned this memorial. As we prepare for Shabbat, you may wish to join David Cape, chair of our advocacy partner, CIJA, and light a third candle to remember those who lost their lives.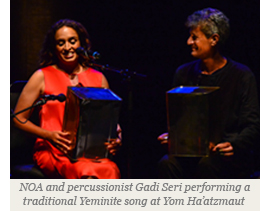 The next night we were thrilled to welcome nearly 1,200 people to a packed house for our Yom Ha'atzmaut celebration. It was wonderful to see so many community members express their love for Israel and our strength as a diverse community. Those sentiments were echoed by Deputy Consul General Irit Stopper in her remarks before the show. Todah rabbah to Pam Wolfman and the Yom Ha'atzmaut committee who worked for months to make this event a huge success, and what a success it was.
We talk a lot about the diversity of our community, and geographic diversity is part of that. For many people Vancouver is just too expensive to put down roots. We know from the National Household Survey in 2011 that the Jewish populations in the regional communities are growing by leaps and bounds.
Here's a snapshot of how our community is changing:
46% of the population lives beyond the borders of Vancouver, including many young families. They lack access to many Jewish community programs, services and institutions.
The fastest growing Jewish communities are in Surrey/White Rock up 60%, the Tri-Cities up 45%, and Maple Ridge/Pitt Meadows/Langley up 23%.
Almost 25% of Jewish children live outside of Vancouver, and very few attend Jewish schools or camps.
A growing number of young families are intermarried and have limited or no connection to Jewish life.
Our Regional Communities Task Force has begun their work with a new survey to determine how best to engage Jews living beyond the borders of Vancouver and Richmond. Many existing programs and traditional approaches to getting people involved will not engage these families. They need a more personal approach and low barrier programming.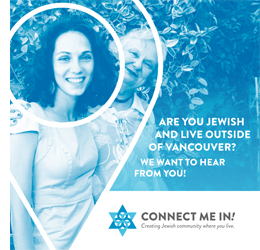 Now, it's time to play Jewish geography. Everyone knows someone who lives in a regional community. Maybe a fellow congregant's children bought a townhouse in Langley, or your cousin's in-laws moved to Coquitlam. Whatever the case, now is the time to get in touch with them. Send them this survey link so they can say "Connect Me In!" and tell us the kinds of Jewish programs and services they want to see right where they live. While we are reaching out through community organizations, social media and community newspapers, a big part of this is going to be done person to person.
Our strength as a community depends in part on our ability to embrace our diversity, and to be flexible and innovative as we engage Jews in new and increasingly relevant ways. Please take a moment to reach out to your friends, family and acquaintances. Here's the link again.
As diverse as we are, we are united by deeply held values, one of which is our shared love of Israel. Tonight, Rachel and I will be welcoming Shabbat with MP Joe Peschisolido as guests of Howard Jampolsky, as part of a combined effort with CIJA and CJPAC to help those who represent us learn more about us. When conversation turns to our community and he asks about who we are, I will proudly say we are a diverse, caring community with a deep love for each other and for a country so far away that was once a dream.

Shabbat shalom,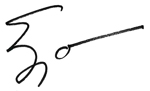 Ezra S. Shanken
CEO, Jewish Federation of Greater Vancouver