This message has 919 words and will take about 4 minutes to read.
"You are not obligated to complete the work, but neither are you free to desist from it."
It wasn't until the end of the week that I realized that this piece of wisdom from the Pirkei Avot was the thread that tied together everything I wanted to write about this Shabbat. Some of our work – either as an organization or as individuals - by its very nature, never truly ends. We must play our part while we can.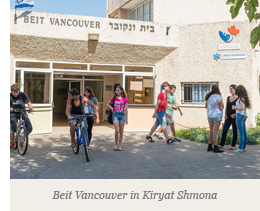 Our work in Israel is an example of that. While we are making great strides in improving the standard of living in Northern Israel, there are always new opportunities for meaningful strategic investment. Whether it's Beit Vancouver or the Ziv mental health centre we just opened, the needs in this part of Israel are long term. A few days ago, our key Israel and Overseas Affairs staff and volunteer leadership participated in Partnership2Gether meetings with the other Coast-to-Coast Canadian communities (Edmonton, Calgary, Winnipeg, Ottawa and Atlantic Canada) who support our partnership region. Among the items on the agenda, they discussed mid-year evaluations of projects that we currently fund and reviewed initial proposals for project applications to be considered in November. This was the last such Canadian based meeting to be led by our board chair, Stephen Gaerber, in his capacity as the Canadian chair of the Coast-to-Coast partnership. You can read more about the meetings in this article in The Canadian Jewish News. Although I was not able to join them in Halifax, I spent the last few days with Eran David from our Israel office meeting with members of our community to update them on projects they support in the region and introduce them to new needs that continue to arise.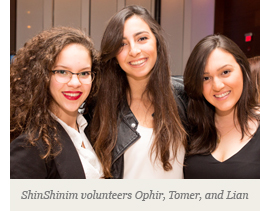 The Gesher Chai (Living Bridge) aspect of our work helps build personal connections to Israel, such as through the three incredible ShinShinim who have volunteered in our community for the past nine months. I know how much they've touched the lives of especially our children and teens, but what I didn't realize was how much we had touched theirs. Ophir spoke so eloquently about her experience at Temple Sholom last Shabbat that I wanted to share it with you. Ophir begins at the 4:05 mark, after Rabbi Moscovitz's introduction. It's hard not to be truly moved when she compares leaving her family in Israel with leaving the Vancouver families with whom she's become close.
The time that our current ShinShinim are spending in Vancouver is coming to a close at the end of the summer. Before they leave us in August they will bring a bit of Israel to kids at camp. Lian will be volunteering at JCC Day Camp Shalom, and Tomer and Ophir will be volunteering at Camp Hatikvah and Camp Miriam. That means Ophir and Tomer are in need of bed sheets, sleeping bags, blankets, pillows and towels. If you have these items to give or lend, please be in touch with Lissa Weinberger. As one group of ShinShinim prepares to leave us, next year's ShinShinim are gearing up to come to Vancouver. You can "meet" them in this charming video they have produced to introduce themselves. Our Federation, along with the JCC, Temple Sholom Hebrew School, Vancouver Talmud Torah, King David High School, Richmond Jewish Day School and Beth Israel Hebrew School, has played a key role in bringing the ShinShinim to our community.
If young people are getting ready for camp, it can only mean one thing: the school year is coming to a close. I had the pleasure of attending King David High School's Teaching for Tomorrow evening, where they highlighted the role their students and teachers play in the community, and debuted their new school video. Keynote speaker, Josh Shipp, a former at-risk foster child, tied his story of empowerment to KDHS' philosophy that caring adults play a pivotal role in helping teens develop into strong, successful adults. Head of school, Russ Klein, talked about equipping students with the skills and values to succeed in a future that none of us can predict. As someone who's about to become a parent for the first time, I've had a lot of time to think about the unending nature of how we educate and nurture our children. (I know, G-d willing, in a few weeks I'll have a lot less time on my hands for these kinds of musings.)
Finally, I want to bring a little attention to one of the many programs in our community that is perhaps on our minds only at certain times of the calendar, even though the need exists all year. I was very happy to see Project Sustenance, in support of the Jewish Food Bank, when I was at the JCC Festival Ha'Rikud last Sunday. Project Sustenance collects donations of non-perishable food items to help those in our community who struggle with food insecurity. They have a particular need for high protein foods like canned fish and peanut butter, toothbrushes, toothpaste, soap and shampoo, so if you missed them last week, this is a gentle reminder that you can drop off items anytime at their box at the JCC and at schools and shuls across our community. We continue to work alongside Jewish Family Service Agency and other organizations to combat poverty and food insecurity in our community. Shabbat is as good a time as any to think about those whose tables aren't as laden as our own, and how we may play our part.
Shabbat shalom,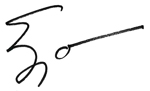 Ezra S. Shanken
CEO, Jewish Federation of Greater Vancouver