This message has 806 words and will take about 3 minutes to read.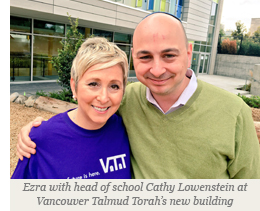 I started this week by greeting students at the opening of the new Vancouver Talmud Torah building. Seeing the staff and parents there to celebrate such an accomplishment reminded me of how much praise we should be sending to all of the educators and administrators who have gotten the school year off to a strong start. We have such a wide variety of Jewish learning options in our community and we will continue to work to create even more, because we know how important they are.
As we all know, Jewish educational programs are some of the greatest opportunities we have to pass on our traditions and to instill in our children a strong Jewish identity. Often, that sense of Jewish identity gels during the teen and young adult years, as kids explore, test and solidify the values that are important to them.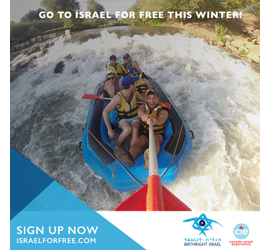 As much as we can teach our kids in a home or academic setting, there are aspects of being Jewish that are most meaningful when they are experienced firsthand. Developing a personal connection to Israel is a prime example. Birthright Israel, the free first-time trips to Israel that we support, is an incredibly powerful opportunity to help young people develop or strengthen their bond with Israel. Registration opens on September 12th for the winter trips, and I hope you will pass that along to all the Jewish 18-26 year olds you know, because no one should miss out on this life changing experience.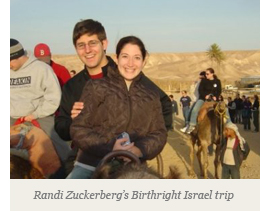 One person on whom the Birthright Israel experience made an indelible mark is FEDtalks presenter, Randi Zuckerberg. She went on Birthright Israel as a teen with her then boyfriend, now husband, Brent, with whom she has two sons, Asher and Simcha. After returning home, she applied for an internship at the Birthright Israel Foundation office in New York, and, as she says, paid her dues and quite happily did "plenty of un-glamourous work" that naturally comes with one's first internship. But she worked hard and it turned into a three-year commitment throughout the school year and summers, where she concentrated on a research study that gaged the long term impact of Birthright Israel experiences on participants.
A lot of what we're talking about in our community these days is that new ideas and innovation are the path forward for our community's success. Randi, of course, has literally been a part of changing our day to lives as an innovator. There's no better person to speak to this than she.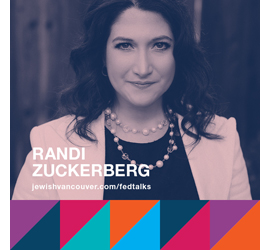 I have to say, as we've gotten to know more about Randi through our FEDtalks presenter vetting process, I've been more and more impressed with what we've learned about her. We started by knowing what you know: she's a Harvard grad who was Facebook's original marketing director before striking off on her own to create a media empire as the best-selling author of Dot Complicated and as a radio host on Sirius XM. If that weren't enough, she is the creator of a children's television show that is just about to launch. Oh, and did I mention that she's a recent graduate of the Wexner Heritage Program, too?
What we found as we dug a little deeper is someone who is down to earth, approachable and funny, and who has an incredibly strong Jewish identity. Knowing firsthand the digital pressures we all face (I often send emails while doing the overnight feedings with our boys.) she advocates for a digital Sabbath, drawing on Jewish tradition and applying it in her own tech-savvy way to benefit a broader audience. In the same vein, she led a group of Silicon Valley CEOs on a tech tour of Tel Aviv to meet their Israeli counterparts and get to know the country a little better. Even her considerable philanthropy is focused on supporting Jewish and Israel-related causes.
She has managed to strike a beautiful balance between her very public (and very busy) professional life, her private family life, and her commitment to living Jewishly. That's no easy feat, perhaps especially for someone who has so profoundly influenced the manner and extent to which we connect with each other.
One of the things we look for in a FEDtalks presenter is someone whose story has enough substance that you'll be impressed, but who is so multi-faceted that their presentation will leave you wanting to know more. After vetting about 100 potential presenters, there's no doubt Randi fits the bill.
The weather may still be beautiful, but we're well into September now. There's only a week and a half left before FEDtalks, and time is running out to join us. Be with us on this important night. Be with your community. Hear Randi's message of innovation, and be inspired by all four of our incredible presenters. That's what FEDtalks is all about.
Shabbat shalom.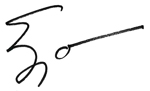 Ezra S. Shanken
CEO, Jewish Federation of Greater Vancouver