This message has 635 words and will take about 3 minutes to read.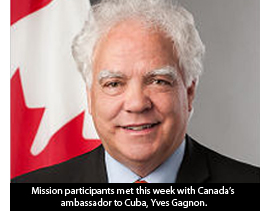 Right now, a group of 14 Jewish Federation volunteer leaders and donors are 5,000 kilometres away in Cuba demonstrating the very best of human nature – kindness and compassion. They are on a mission chaired by Harvey and Jody Dales, and led by Marcie Flom, our VP Financial Resource Development. There has been a Jewish community in Cuba for hundreds of years, but with only 1,500 members it is now just one tenth the size it was before the revolution. In 1990 Soviet subsidies ended, the economy fell apart, and Cubans have been living in abject poverty ever since. The Cuban Jewish community relies on aid supplied by missions like ours and by our trusted partner, the Joint Distribution Committee (JDC).
Our mission delivered humanitarian aid packages to assist the Cuban Jewish community through three synagogues: the Orthodox synagogue Adath Israel; The Sephardic Centre; and the Patronato, the Conservative and largest congregation in Havana. When I worked at Jewish Federation in New York, I had the privilege of delivering aid and attending the JDC's famous 400-person strong Shabbat chicken dinner – which is one of the only times Cuban Jews have access to chicken. I found the Cuban Jewish community to be marked by the juxtaposition of an incredible abundance before the revolution and now an incredible absence. I can tell you that in addition to aid packages, our mission brings something less tangible yet equally important – hope.
Mission participants are also in Cuba to learn more about the JDC's work providing medicine, holiday meals, visiting rabbis to conduct life-cycle events, and resources for camp programs and Cuba's only Jewish Sunday School. This week, like every week, 160 children and adults will enrich their Jewish journeys when they attend weekly Jewish education classes made possible by the JDC.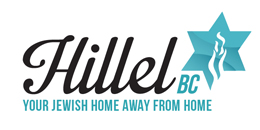 Whether it's in Cuba or here at home, seeing people learning and growing inspires me to open my mind to new ideas. That's exactly what happened at Hillel UBC's event to mark International Holocaust Remembrance Day.
Prof. Rajiv Jhangiani, whose specialty is the psychology of genocide, was the speaker, and he engaged us in discussion to better understand how genocide on such a massive scale could take place. He talked about how, given the right conditions, an average person has the potential to commit acts of unspeakable evil. The idea that anyone, even I, could be vulnerable to falling prey to the narrative of genocide was incredibly disturbing. It was quite an uncomfortable experience, but an important one nonetheless. I came away thinking about how we challenge ourselves and each other to understand that we have the capacity both for great light and for great darkness.
The staff and students of Hillel deserve major kavod for putting on such a thought provoking event, and for organizing it in such an inclusive way. They undertook considerable outreach efforts to ensure they had a diverse audience that was, as Rabbi Bregman described it, "a snapshot not just of UBC but of our society." There were Jewish and non-Jewish student leaders and faculty there, members of the Jewish-Christian dialogue group that Rabbi Bregman is a part of, and people from on campus and off. They purposely held the event in a public space in The Nest (the new SUB), rather than at Hillel House, as part of their effort to engage as broad and as multi-cultural an audience as possible.
I was really struck by watching the next generation of leaders in the room have a conversation about the ugly side of human nature and how leadership can run amok. The fact that this diverse audience, especially the young people, took the time to explore these themes was a powerful reminder that there can be a ray of light and hope even in the darkest subject matter.
Shabbat shalom,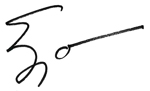 Ezra S. Shanken
CEO, Jewish Federation of Greater Vancouver