This message has 765 words and will take about 4 minutes to read.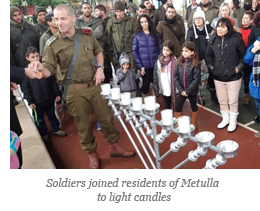 We're picking up right where we left off last week, writing about lighting Hanukkah and Shabbat candles - but this time in our partnership region of the Upper Galilee Panhandle. There are 800-1,000 soldiers in the area identifying and neutralizing terror tunnels as part of Operation Northern Shield. Some of them joined residents of Metulla last weekend to light candles.
Three tunnels have been discovered so far: one is in Metulla on the western border with Lebanon, which extended 40 meters into Israel, but the exact locations of the other two are classified. The army is working on exposing additional tunnels during this open-ended operation.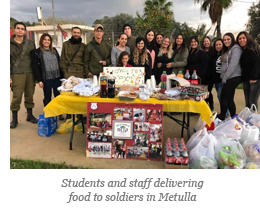 On Wednesday Eran David from our Israel office spoke with Mayor David Azulay, who said that the community is managing and that they are doing everything they can to maintain the routine on the moshavim. He said, "This is the new reality that we are facing in Metulla."
In true Israeli fashion, the community is pulling together. We have included a photo of students and staff from Hamgeinim school in Kiryat Shmona delivering hot meals and snacks to soldiers in Metulla. Hamgeinim is the sister school of Richmond Jewish Day School (RJDS), which I had the privilege of visiting last week for their annual Hanukkah Zimriyah. Schools in our community are twinned with schools in our partnership region through our Gesher Chai (Living Bridge) program.
Speaking of connections to our homeland, some of the most impactful programs we support for young Jewish adults involve experiences in Israel. Over the years, our Jewish Federation has helped thousands of local Jewish students and young adults have life-changing experiences in Israel through gap-year and youth travel programs.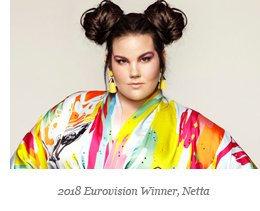 We identified the need to harness their enthusiasm in our 2020 Strategic Priorities, and one of the ways in which we are connecting them is through events like the upcoming YVR>TLV Mega Event Dance Party. I'm very pleased to announce that our team has pulled off a real coup and booked 2018 Eurovision winner, Netta, to perform at the event!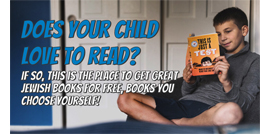 We're reaching out to the younger crowd, too - and by that we mean families with 8 ½ - 11 year old children. For kids that age we are very excited to announce the launch of PJ Our Way in our community. PJ Our Way is an extension of the PJ Library program, but you don't need to have been registered for PJ Library to take part in PJ Our Way. It's simply a similar - and completely free - program for older kids, featuring a selection of chapter books from which kids can choose each month, and an online community where they can post their thoughts about what they've read. Sign up today.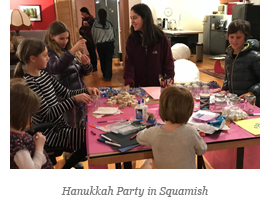 On the topic of reaching out and connecting families, our Connect Me In initiative worked with Jewish families in Squamish to host a Hanukkah party, which has become an annual event. The kids made holiday-themed arts and crafts, and everyone brought donations of clothing and toiletries for those who are homeless and hard to house. It was great to see everyone get together in Squamish, as well as in Langley, Coquitlam and across the Lower Mainland. Check out this video of Shin-Shinim, Or and Ofir, helping kids celebrate throughout our community.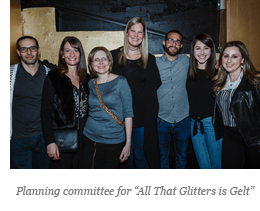 One Hanukkah celebration of note in Vancouver was hosted by our young adults program, Axis, in partnership with JNF Future. Kol hakavod to Lianna Philipp, chair of the Axis Steering Committee, and to  Melanie Hack, who stepped in temporarily to manage Axis until we could welcome Anna Labadze as our new manager, young adult initiatives. There were more than 200 guests at "All That Glitters is Gelt" to enjoy holiday treats and some photo booth fun.
Before we sign off, we want to express our deep sorrow at the news out of Israel this week. The Ofra terror attack was horrific even before the tragic update we all heard on Thursday that the baby, born prematurely by Caesarian section because his mother had been severely wounded in the attack, had died. Our thoughts are with his parents and family today.
As we head toward the end of the Gregorian calendar it seems like things should be slowing down, but that just isn't the case. In fact, there were a number of items we wanted to include in this week's message, but we've run out of room. See you right back here next week for more.
Shabbat Shalom.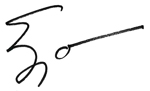 Ezra S. Shanken
CEO, Jewish Federation of Greater Vancouver
P.S. If you're a podcast lover, click here to subscribe to the podcast version of the Shabbat Message using your favourite app.