This message has 803 words and takes about 4 minutes to read.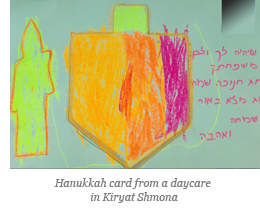 One of Rachel and my favourite Shabbat traditions is blessing our children. We think a lot about how we can build Jewish connections for our children, even though they are very young. This includes connections to Israel.

Our Federation supports numerous opportunities for community members to build people-to-people relationships with residents of our partnership region in the Upper Galilee through our Gesher Chai (Living Bridge) programs. We also support Jewish educational programs for children to connect with Israel, which include Israel experiences for teens, and the Shinshinim who connect with kids of all ages. These programs inspired us to arrange a Hannukah card exchange between the children in our elder sons' JCC daycare class and a daycare in Kiryat Shmona, the largest city in the Upper Galilee.

Sometimes, we just have to nurture in our children what is already there. Dr. Lara Aknin, an associate professor in the Department of Psychology at Simon Fraser University, is internationally recognized for her empirical research examining the predictors and consequences of human generosity. She also happens to be a member of our community, and she spoke at the Hebrew Free Loan Association of Vancouver's (HFLA) partner lunch this week.

One of the many things she touched on was a study she co-authored, titled Giving Leads to Happiness in Young Children, which showed that children were "happier when they gave away a treat than when they received a treat." Even more interesting was that "they displayed the greatest happiness when they gave away one of their own treats; this 'costly giving' even made them happier than giving away a found treat at no cost to themselves." It's something to think about whether you are instilling the value of giving back in your children or giving tzedakah yourself.

The HFLA plays a unique role in our community, offering no-interest loans that help community members foster self-reliance. You may recall that we wrote about our partnership with HFLA recently with regard to March of the Living.

Shirley Barnett was instrumental in re-establishing HFLA in the late 1970s and handled all the administration for 20 years. It was, as current HFLA's executive director, Joanna Wasel, says, "truly a labour of love for her." It was wonderful to see Shirley honoured at the partner lunch. Kol hakavod, Shirley!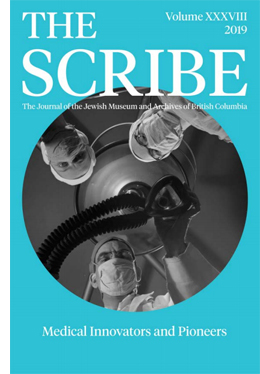 Another community member took centre stage at an event this week when Dr. Carol Herbert delivered the keynote address when our partner, the Jewish Museum and Archives of BC, launched its latest issue of their annual journal, The Scribe.
​
Dr. Herbert has a long and storied career in medicine, and she is one of 26 community members featured in the publication, the focus of which is medical innovators and pioneers. You can pick up the latest edition of The Scribe at the JMABC office and read previous issues here.

If you're doing a little pre-Hanukkah cleaning, please keep the JMABC in mind. Things that might be of interest to the JMABC include old family photos, documents like birth certificates, ketubah's and immigration papers, material related to community organizations you've been a part of, old camp photos and the like. You might not realize what gems you have discovered. Click here to get in touch with them.

The JMABC is one of many smaller partner organizations that plays an important role in the fabric of our community and very much relies on the support they receive through the Federation Annual Campaign. They not only capture the history of our community, they bring it alive. Anyone who has been on one of their award-winning walking tours can attest to that. Keep your eye out for these tours to return in the spring.

Before we close, we would like to give some well-deserved kavod to Lissa Weinberger, our manager of Jewish education and identity initiatives, who was honoured at Beth Israel's AGM last night with the Special Service Volunteer Award. For years, Lissa has volunteered with United Synagogue Youth and Chai School. She has chaired committees, made the food for holiday celebrations and dropped everything to rush over so they'd never be short for a minyan. It was great to see her recognized.

One of the programs Lissa manages with us is PJ Library. If you're looking for resources to foster your children's connections to Jewish traditions, to holidays or to Israel, look no further than pjlibrary.com. From pages about how to bless your children on Shabbat to tzedakah, they have what you need. We're proud to support this program through the Federation Annual Campaign and special project funding, and we hope these resources help you, or young parents you may know, bring greater richness to the Jewish connections you are making with your children.
Shabbat shalom.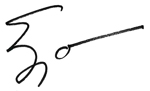 Ezra S. Shanken
CEO, Jewish Federation of Greater Vancouver