This message has 767 words and will take about 4 minutes to read.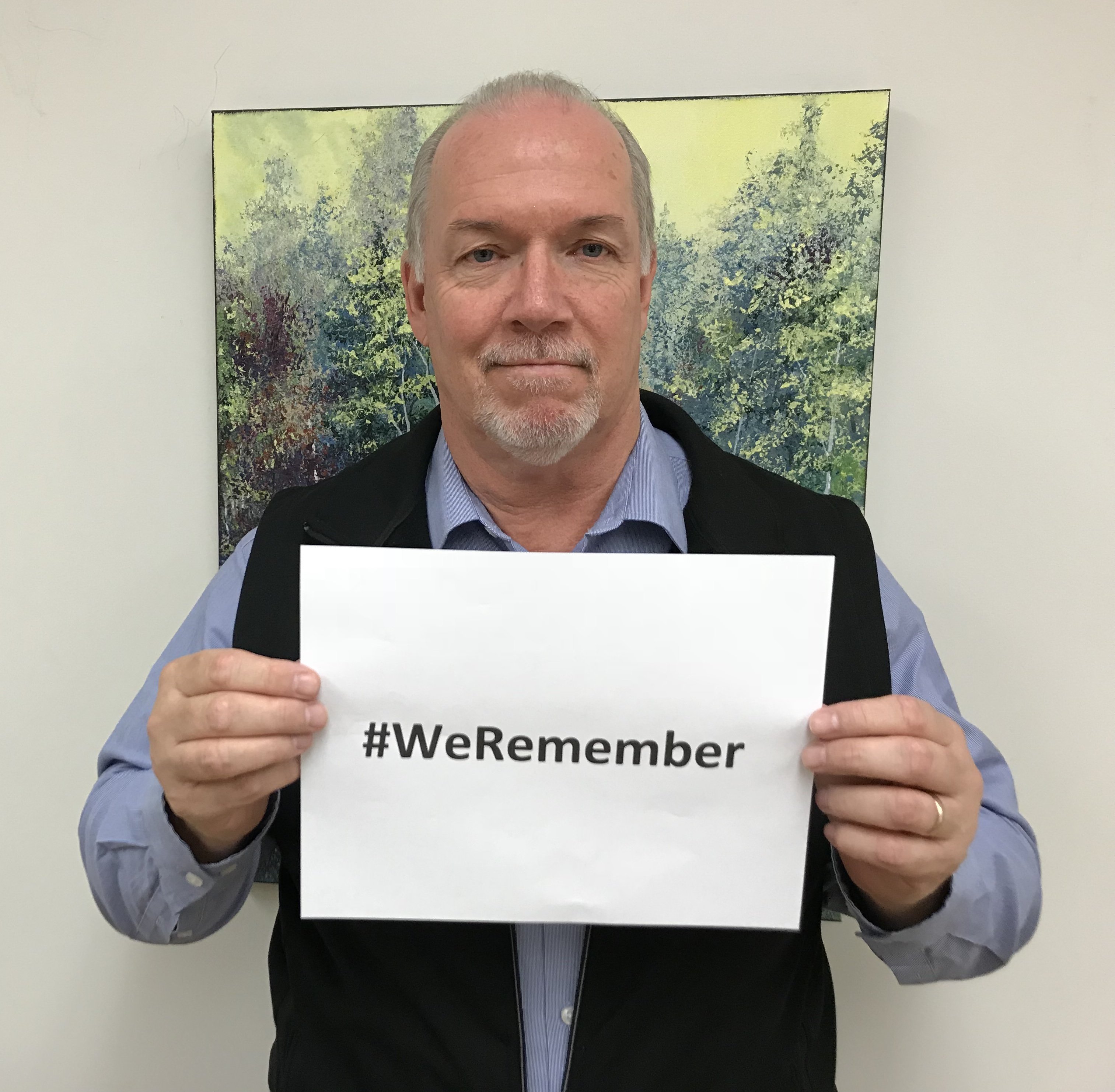 Last week we invited you to take a photo with a #WeRemember sign and post it to social media with that hashtag. Our advocacy partner, the Centre for Israel and Jewish Affairs (CIJA), in partnership with the World Jewish Congress, launched this campaign in commemoration of International Holocaust Remembrance Day, on January 27th. Together, we're reaching out to millions of people to encourage them to participate, to inspire conversation and help ensure that a new generation will learn the history and lessons of the Holocaust.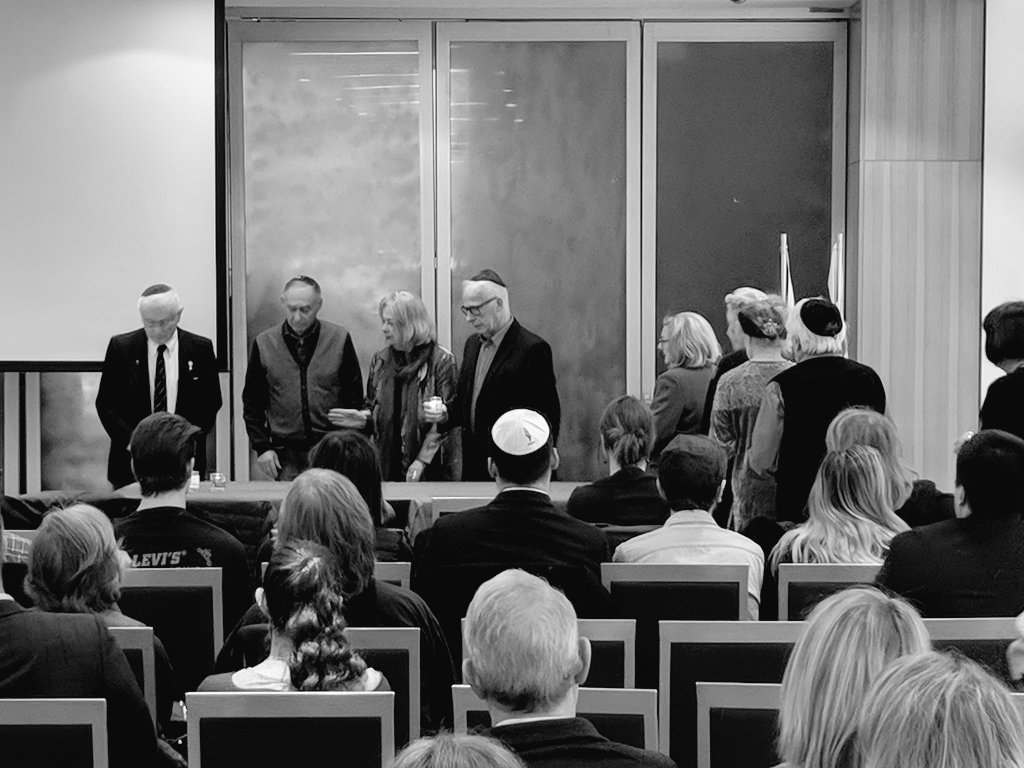 The campaign will culminate with a live streaming of your photos from Auschwitz-Birkenau that started yesterday and will run until Sunday. The response from our elected officials in B.C., leaders in civil society and partners has been overwhelming, including MPs and senior cabinet ministers, the premier of British Columbia, senior ministers in the provincial government, the leader of the Official Opposition, law enforcement, city mayors and councillors.  
Yesterday afternoon our partners, the Vancouver Holocaust Education Centre, Hillel, and CIJA, presented a commemorative event at UBC that drew 130 people, bringing different generations together to learn about the Holocaust and to honour the memories of those who lost their lives. The event, preceded by a lunch for survivors and student leaders, reached a young audience, helping create new witnesses to the eye witnesses.     
Survivors participated in a candle-lighting ceremony before keynote speaker Robbie Waisman, a Buchenwald survivor, addressed the group. He was introduced by Dr. Uma Kumar, who teaches about the Holocaust at UBC and who brought her students to the event. For many of them, this was their first chance to meet survivors. Many thanks to Joyce Murray, Member of Parliament for Vancouver Quadra, who also spoke on behalf of the Government of Canada.
The program is funded by your gift to the Federation Annual Campaign and by the Province of British Columbia. It is supported by the Akselrod family in memory of their beloved Ben Akselrod z"l, and by the Department of Central, Eastern and Northern European Studies at UBC.  
We would also like to acknowledge CIJA's role in helping bring James Sears and LeRoy St. Germaine of Your Ward News to justice in Ontario. The pair was found guilty of wilfully promoting hatred against Jews and women. CIJA was involved in providing evidence of the paper's antisemitic content to local law enforcement and Canada Post, and CIJA's Legal Task Force ensured the concerns of the Jewish community were heard at the Review Board level. You can read more here and here.  
You may have heard the news that Library and Archives Canada acquired a book called Statistics, Media, and Organizations of Jewry in the United States and Canada. The book is essentially a census of Canadian and American Jewry, which librarians believe is evidence of Nazi ambitions to extend the Holocaust to North America. It's expected to be an important tool in countering Holocaust denial. The timing of its acquisition, just days before International Holocaust Remembrance Day, underscores its significance. You can read more here.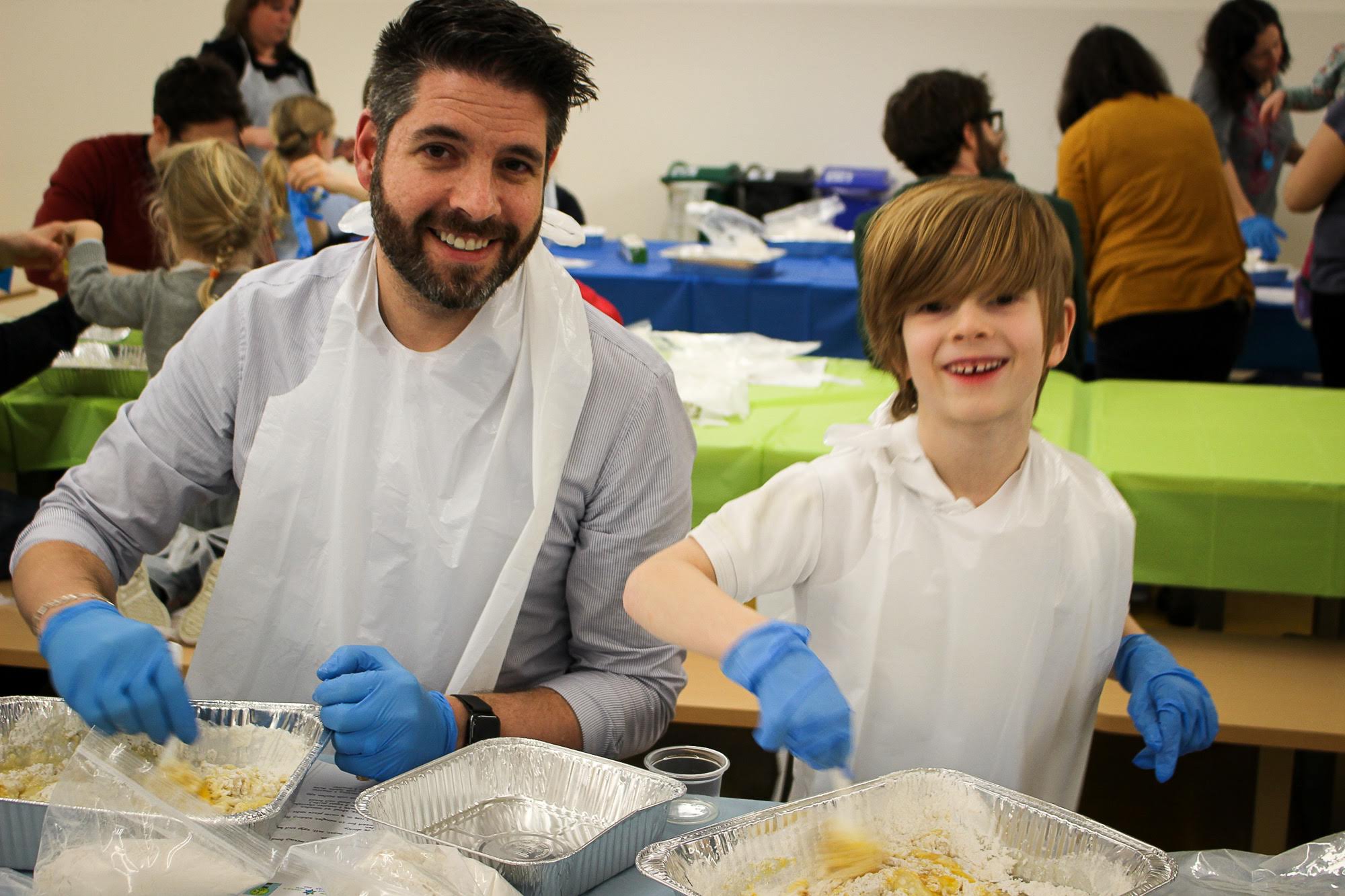 As we prepare to welcome Shabbat, we want to leave you with purely happy news. Last night, more than 100 parents and children participated in the Challah Bake hosted by PJ Library, Vancouver Talmud Torah and the VTT PAC. It was wonderful to see so much joy and energy as families engaged in hands-on Shabbat preparation together. More than just a "family event," it felt like the community members there were an extended family. There have been many family-friendly intergenerational challah bakes, but this may have been the first one that was geared specifically to kids, their parents and their grandparents. We love thinking about how many more people will share in that experience when they taste these beautiful challot tonight. PJ Library was also active in Langley last weekend, where 70 people celebrated Tu B'Shevat as part of a PJ Library, Connect Me In, Langley Hebrew School event. Click here for details.  
Families weren't the only ones building connections this week. Our young adult program, Axis, hosted more than 40 Jews in their 20s and 30s at The American, where they reconnected with old friends and met new ones. Creating space for young Jewish adults to meet casually is one aspect of Axis's work, and they are ramping up these opportunities.  
It's fantastic to see that Jewish community life is flourishing across the Lower Mainland, and that parents, children and young adults are excited about bringing these opportunities to life. There is so much to be proud of in our community. 
Shabbat Shalom.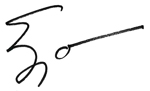 Ezra S. Shanken
CEO, Jewish Federation of Greater Vancouver
P.S. If you're a podcast lover, click here to subscribe to the podcast version of the Shabbat Message using your favourite app.