This message has 531 words and takes about 2 minutes to read.
Last week we looked back, and this week we are looking ahead. While it may be the middle of summer, our focus is very much on the early fall when we kick off the Federation Annual Campaign with FEDtalks on September 9th.

We have a great line up of speakers this year:




Isaac Herzog, chairman of the Jewish Agency for Israel (JAFI)

Rabbi Brian Strauss, senior rabbi of Houston's Congregation Beth Yeshurun

Risa Cooper, executive director of Shoresh

Gillian Presner, member of the National Young Leadership Cabinet from Ottawa

As always, our FEDtalks presenters have unique perspectives on the world and fascinating, inspiring stories to tell. Some of this year's presenters have been in the works for more than a year. For the next few weeks we'll be using this space to introduce you to them, starting with Isaac Herzog.



First, a little about JAFI. JAFI is the biggest Jewish non-profit in the world and played a key role in the establishment of the modern State of Israel. Today, JAFI remains an important link between Israel and Diaspora communities. Since 1929 JAFI has been there whenever the Jewish People have faced a challenge - whether it's facilitating aliyah and supporting olim, or building a better society in Israel, JAFI is one of our most trusted partners. We have a personal connection with JAFI through bringing Israel to our community in the ShinShinim program, and providing young people with Israel experiences like MASA: Israel Journey. They also consider themselves to be "the Jewish world's first responder, prepared to address emergencies in Israel, and to rescue Jews from countries where they are at risk." Also recently, we have been lucky enough to have two people to join the JAFI Board of Governors, Candace Kwinter and Karen James. Their voices at the table have greatly enhance our connection to this important partner.

Isaac Herzog was appointed chairman of JAFI in 2018, succeeding Natan Sharansky. Prior to that, Herzog had been a member of Knesset and chairman of Israel's Labor Party, and the Knesset Opposition Leader. His bio is filled to the brim with examples of how he served the State of Israel: Minister of Housing and Construction; Minister of Tourism; Minister of Diaspora Affairs, Society and the Fight Against Anti-Semitism; and Minister of Welfare and Social Services; Government Secretary; and the Israel Government Coordinator for the provision of humanitarian aid to Gaza in 2008-2009.

That commitment to serving Israel and world Jewry runs deep. If his last name sounds familiar, that is because his father was Israel's sixth president; his grandfather was Israel's first chief rabbi; his mother founded the environmental organization, Council for a Beautiful Israel; and his grandmother founded World Emunah.

We are so pleased that he will address our community for the first time as chair of JAFI from the FEDtalks stage. This is a very exciting way to kick off the Annual Campaign.

So, mark your calendar for Monday, September 9th, and look for an email from us next week when tickets go on sale.

In other news, this past week we learned about the shooting of an unarmed Ethiopian Israeli teen by police in Israel. The case is still under investigation and you can read more about this tragic event here. Our thoughts are with all those affected.

May this Shabbat bring peace to all.
Shabbat Shalom,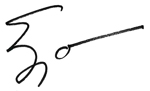 Ezra S. Shanken
CEO, Jewish Federation of Greater Vancouver