This message has 770 words and will take about 4 minutes to read.
Last year, we approached Prizmah, an organization dedicated to ensuring a vibrant future for Jewish day schools across North America, to determine how we could strengthen the financial sustainability of local day schools. Our day school professional and volunteer leadership, congregational rabbis and a number of key donors were all invited to participate in the study. One of the key findings of this report was the need for Jewish Federation to take a more proactive approach. Last month, our board approved a new volunteer-led committee – the Day School Strategic Education Council. The council's mandate is to address existing and emerging needs faced by individual day schools in the areas of enrolment and financial stability, and to oversee the development and implementation of strategies to address these needs.
We are particularly pleased to announce that Hodie Kahn has agreed to chair the council. We are currently working with her to build the council and look forward to updating you in the near future with the full roster of members, as well as its scope of work. Hodie has strong and deep connections with our community and its day schools. She has had touch points with every school in either a leadership capacity, as a parent, a donor, or all three. She is the immediate past president of Congregation Schara Tzedeck, she currently serves as a member of the Vancouver Talmud Torah Head of School Search Committee, and she has served on the boards of both King David High School and Vancouver Hebrew Academy. Todah rabah to Hodie for taking on this important new role.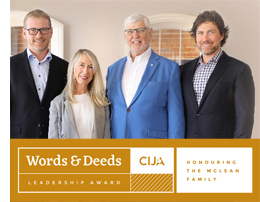 We would also like to give well-deserved kavod to the community members who are involved with CIJA and Jewish Federation's upcoming Words & Deeds Leadership Awards Dinner, at which we will honour the McLean family. Many thanks to Doug and Lana Pulver, who, together with Peter Armstrong, are co-chairing the event; to Gordon and Leslie Diamond, and Joe and Rosalie Segal, the honourary co-chairs; and to Karen James, Jewish Federation chair; Jason Murray, CIJA-Pacific chair; and Joel Reitman and Jeff Rosenthal, CIJA National co-chairs. We appreciate the time and effort they are devoting to this.
The Words & Deeds Leadership Award is a national award offered by Canada's Jewish community to non-Jewish leaders for their contributions for the benefit of all and betterment of Canada as a whole. The McLean family support healthcare, educational, and cultural causes in Vancouver and beyond, and are champions of communal outreach, philanthropic bridge-building, and creative support of causes close to their hearts. Their philosophy, as prominent business people and as a family, has been to find ways to give back to their community and to enhance the lives of those around them. Together with CIJA we are proud to honour them.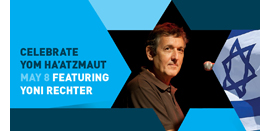 If you read last week's e.Yachad newsletter you know that today is the day that tickets for Yom Ha'atzmaut go on sale. We're excited to welcome Yoni Rechter as this year's headliner. The Yom Ha'atzmaut committee and its chair, Pam Wolfman, always put great effort into making this a true community event. Tickets start at $18, and free tickets will be provided to Jewish Family Services clients through their Tickets to Inclusion program, so everyone who wants to attend can be there. This year we're adding to the fun with an after party. Click here for details and join us on May 8th.
The night before that, our community will mark Yom Hazikaron with a commemorative event to honour Israeli soldiers and civilians who lost their lives in wars or terror attacks. I am always struck by how many members of our community have lost loved ones. It's a testament to the deep ties we have with our homeland. Everyone is encouraged to attend and to show your support for the bereaved. You can read more here.
While we're on the topic of Israel, if you're in Toronto on April 2nd come sing Matisyahu's One Day with Israeli President Reuven Rivlin, who is in Canada on a historic visit.
But first we get to celebrate Purim. Our Connect Me In initiative is planning more than half a dozen Purim events from Squamish to Langley and points in between. They've also launched Chaverot, new women's group. In our 2020 Strategic Priorities we talked about the need to engage Jewish households in the regional communities, and we and our partners are delivering.
There are myriad ways to get involved in community and to be part of something bigger than any one of us. Whether you take on a leadership role, attend an event, celebrate a holiday together, or connect with Israel, there is a place in our community that will feel like the right fit for you.
Shabbat Shalom.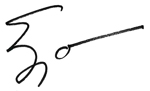 Ezra S. Shanken
CEO, Jewish Federation of Greater Vancouver
P.S. If you're a podcast lover, click here to subscribe to the podcast version of the Shabbat Message using your favourite app.