Planning
One of Jewish Federation's most important roles is that of collaborative community planner. Our Planning Council works with partner agencies, content experts and community leaders to identify new and emerging issues and to set Jewish Federation's priorities in the areas of social services, Jewish education, arts and culture, community building, seniors and youth.
Youth-At-Risk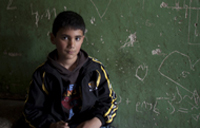 An example from 2012-13 is the Youth-At-Risk committee, which was formed following two high-profile suicides in our community. To address these issues and other gaps the committee is focused on three areas: 1) organizing community awareness and education events, 2) developing a consistent protocol to identify and respond to youth in distress, and 3) developing a community-wide critical incident protocol.
Richmond Community Service Hub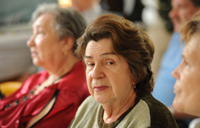 This past year, the Planning Council has been working with a consortium of Richmond Jewish community agencies to move toward the establishment of a Richmond Jewish community service hub. The service hub, recommended in the 2010 report on the needs of frail and socially isolated Jewish seniors, is expected to be up and running by the fall of 2013.