Financial Resource Development
Jewish Federation raises the financial resources to fund programs and services that address our community's current, emerging and future needs. This is accomplished through the Federation Annual Campaign, our community's central fundraising initiative; through supplemental giving opportunities outside of the Annual Campaign; and through Jewish Community Foundation endowments.
Federation Annual Campaign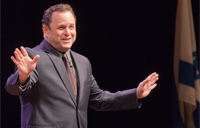 The 2013 Annual Campaign raised $7.71 million, an increase of $70,000 over the 2012 total. An additional $200,000 was given in designated gifts.
More than 1,100 community members came together for the 2013 Federation Annual Campaign opening event, featuring Jason Alexander, better known as Seinfeld's George Costanza.
Celebrating Generosity, an appreciation event created exclusively for 2013 Federation Annual Campaign donors whose household gifts totaled $1,000 and above, attracted over 160 participants.
The sold-out 2013 Choices event was held on November 5 and featured Sara Pechanec, whose mother was the first Muslim woman recognized as Righteous Among the Nations.
For more information about how campaign funds are invested in meeting the needs of our community, visit the Planning and Allocations section of our website.
SUPPLEMENTAL GIVING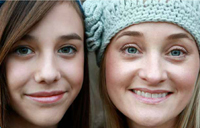 In addition to the Annual Campaign, Jewish Federation works with donors throughout the year to connect them with special giving opportunities that generate support to get new programs and services off the ground. Among the initiatives supported by Supplemental Giving in 2013/14 were:
Peer Counselling - Chill Chat is a youth-driven support program that connects youth to one another, created as a result of the 2013 report by the Jewish Federation Planning Council that indicated having a peer or mentor to talk with was a top priority for Jewish youth.
Regional (Burquest) Camperships - Funding was made available to the Jewish Community Centre to enable campers from the Tri-Cities are participate in a week-long session of Camp Shalom. The funding was used to reduce the enrollment fee and arrange for a bus and driver so that 24 children had their first Jewish camping experience.
Beit Vancouver - A centre for at-risk youth in our partnership region of the Upper Galilee Panhandle, Beit Vancouver is filled with children and teens participating in structured programs designed to provide a safe and stimulating environment in which they can thrive.
Jewish Community Foundation
For the fiscal year ending March 31, 2014, the Jewish Community Foundation, the endowment program of Jewish Federation, distributed approximately $1.1 million from endowment funds to support organizations reflecting our fund holders' charitable interests locally, nationally and in Israel. Our unrestricted grant program also continued to provide much needed financial support for new and emerging needs in our community. The Foundation ended the year with a combined rate of return on its investments of 12.75% net of all fees, resulting in investment income of approximately $5 million.
Visit the Jewish Community Foundation website for more information, or read the Foundation's Annual Report.
EMERGENCY RELIEF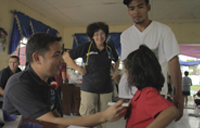 Immediately after Typhoon Haiyan devastated the Philippines in November 2013, donations poured in from the community to Jewish Federation's Philippines Typhoon Relief Fund. By the end of the year the fund raised over $58,000. Donations made by individuals were matched by the Canadian government.
Sponsorship
Jewish Federation was able to secure $85,000 in sponsorship revenue from 14 corporate partners that supported our work in 2013/14. This helped us keep fundraising costs down and direct more of each donation to community needs.